Will this be big enough?
It was quite a collection with some nice old Triumphs, a bunch of Commandos, A DBD34 and a Matchless G15.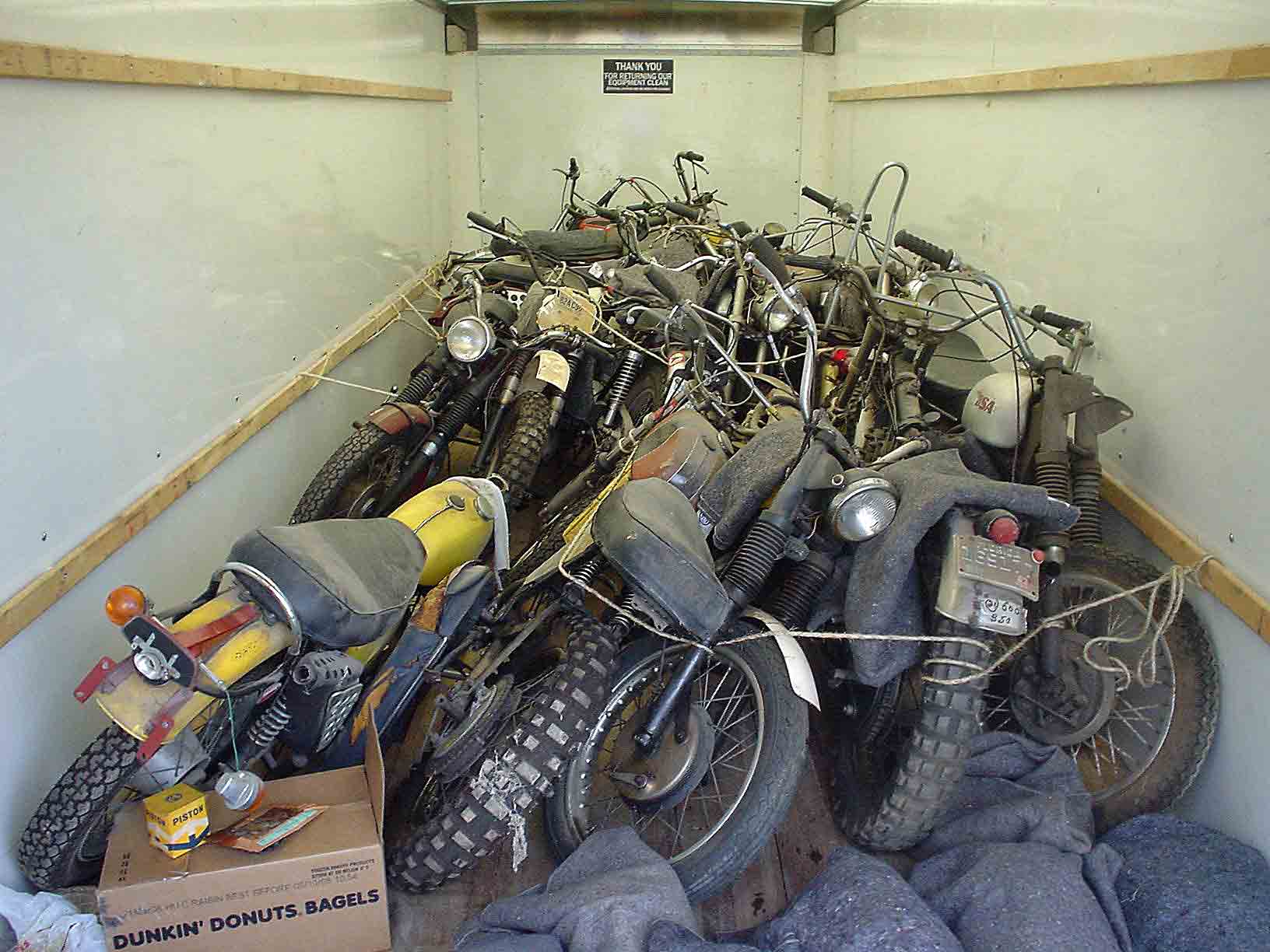 Not very tidy, but secure. On arrival they were just as loaded. It's amazing what you can do with a long enough piece of string.
Well we got them here. Now what do we do with them.
A bit sad and not exactly standard. There were two B50MXs.
Speaking of non-standard. I don't think that it left Small Heath like this.
This very tidy B40 just needed cleaning and an exhaust. For some reason however it had a B44 engine fitted. Fortunately a search through the spare engines produced the right motor. I have no idea why it was changed as the new owner is happily chugging around New Jersey with the 350.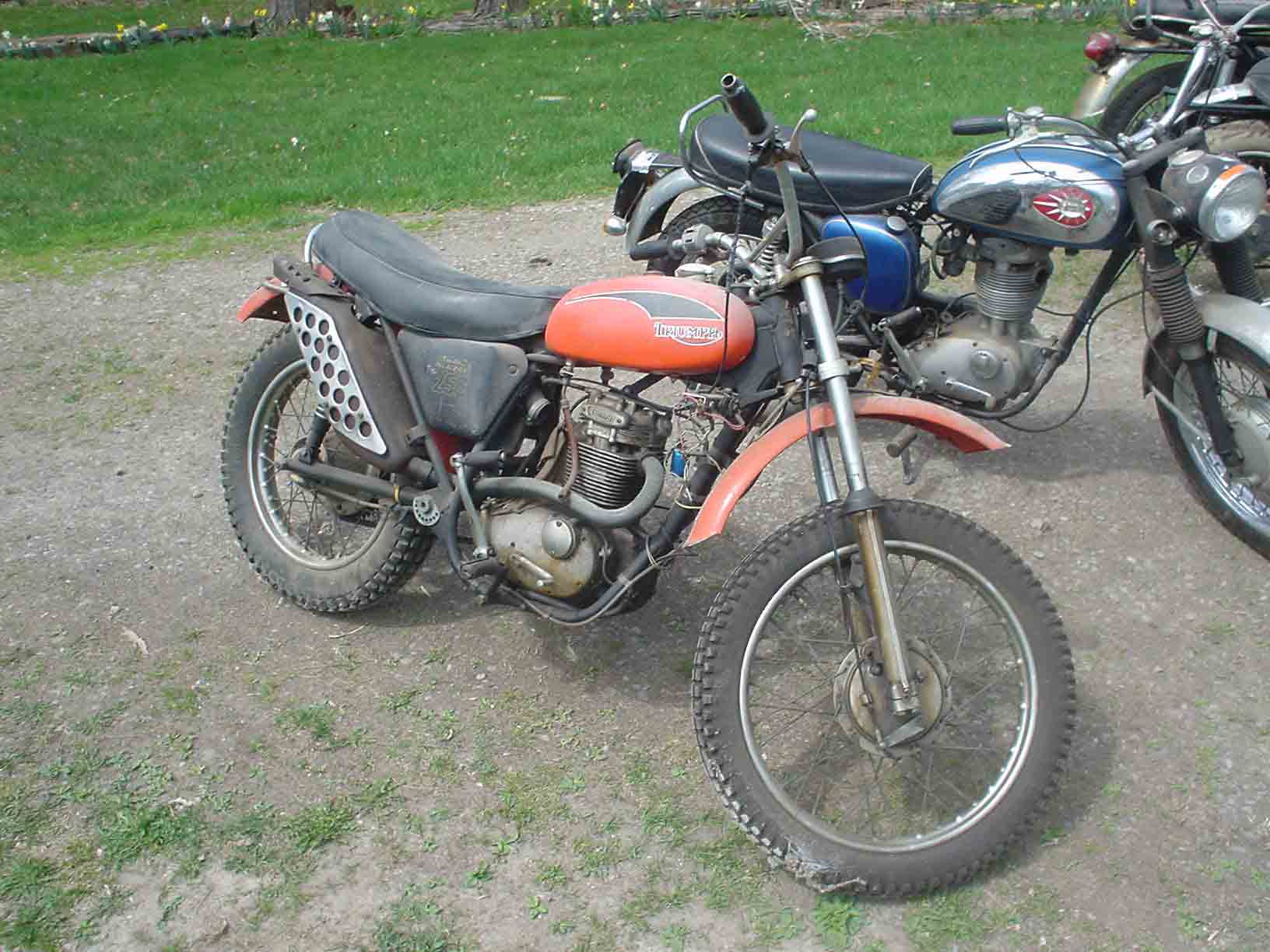 There were several B25s disguised as Triumphs, both the T dual purpose model and the earlier TR25W.
The B44 Victor Special, which I believe was BSAs's biggest seller in the US, and no wonder they are great fun to ride.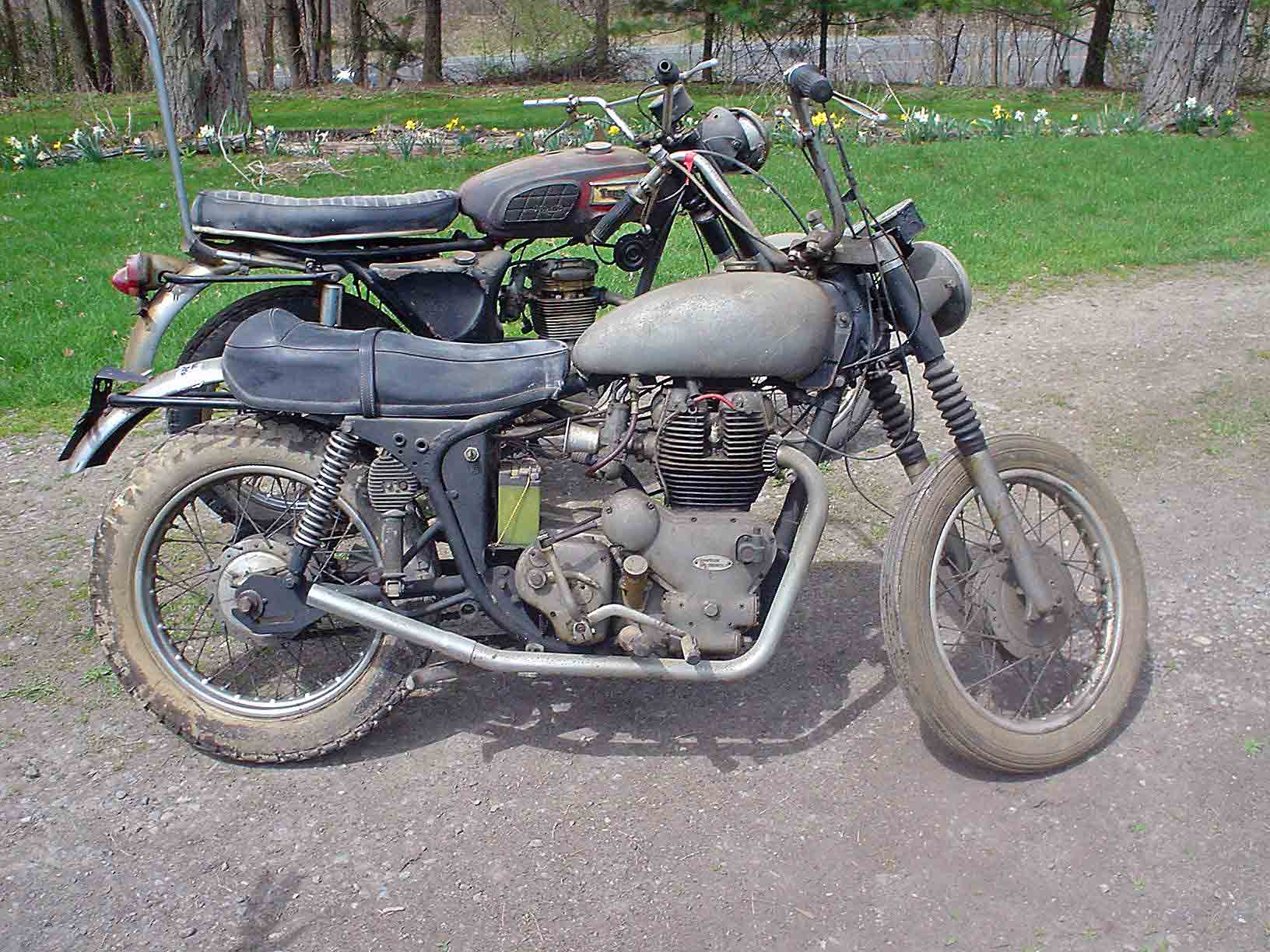 This one is for me. I had Enfield twins at home and think that they are the best British twin made. This one confused me at first as it seemed to have lots of none standard parts. However it was an export only TT7 Street Scrambler, no wonder I didn't know it.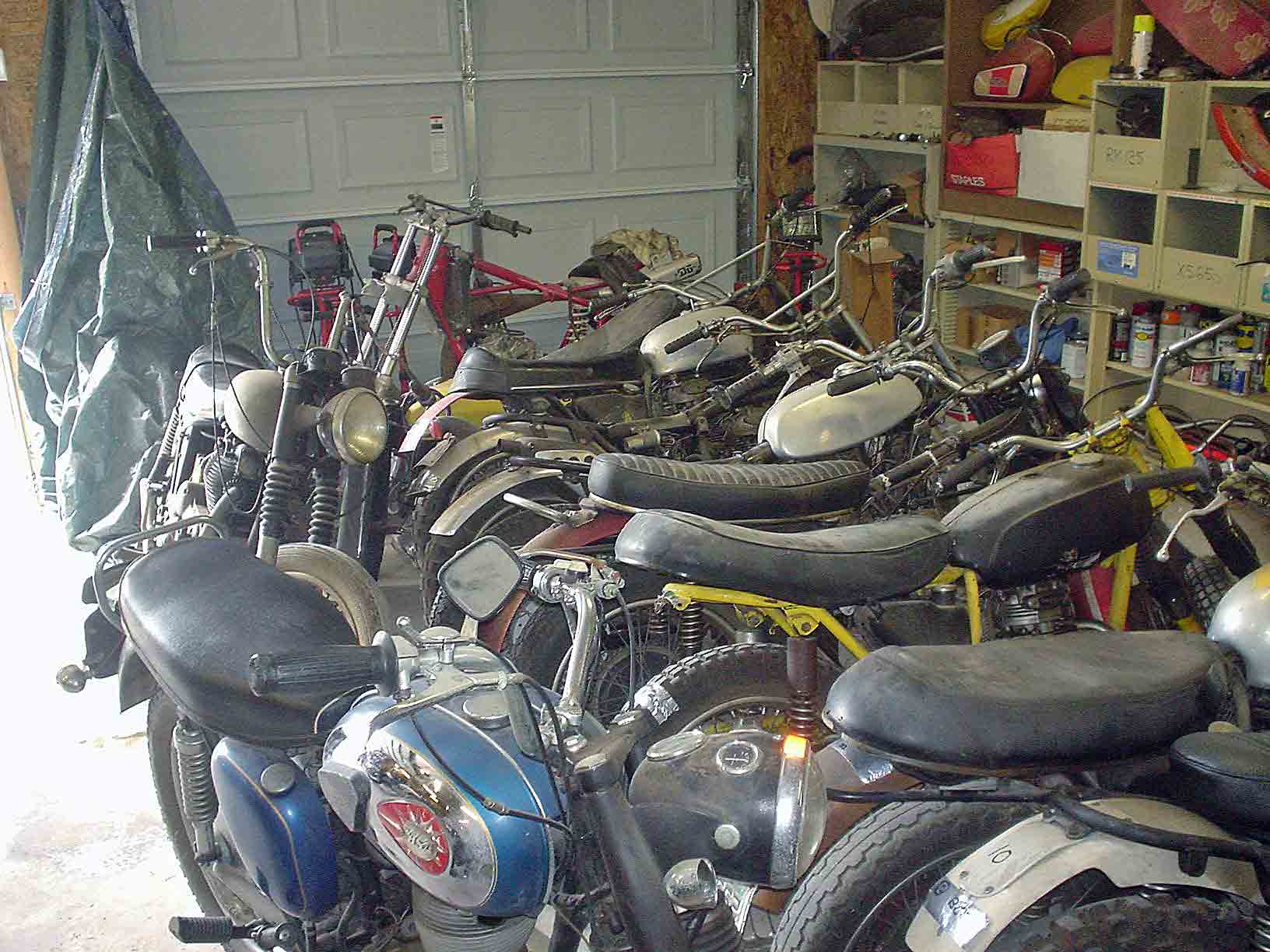 All nice and cozy, unfortunately there is no room for me to work anymore. I do know that there is some space in Linda's garden shed.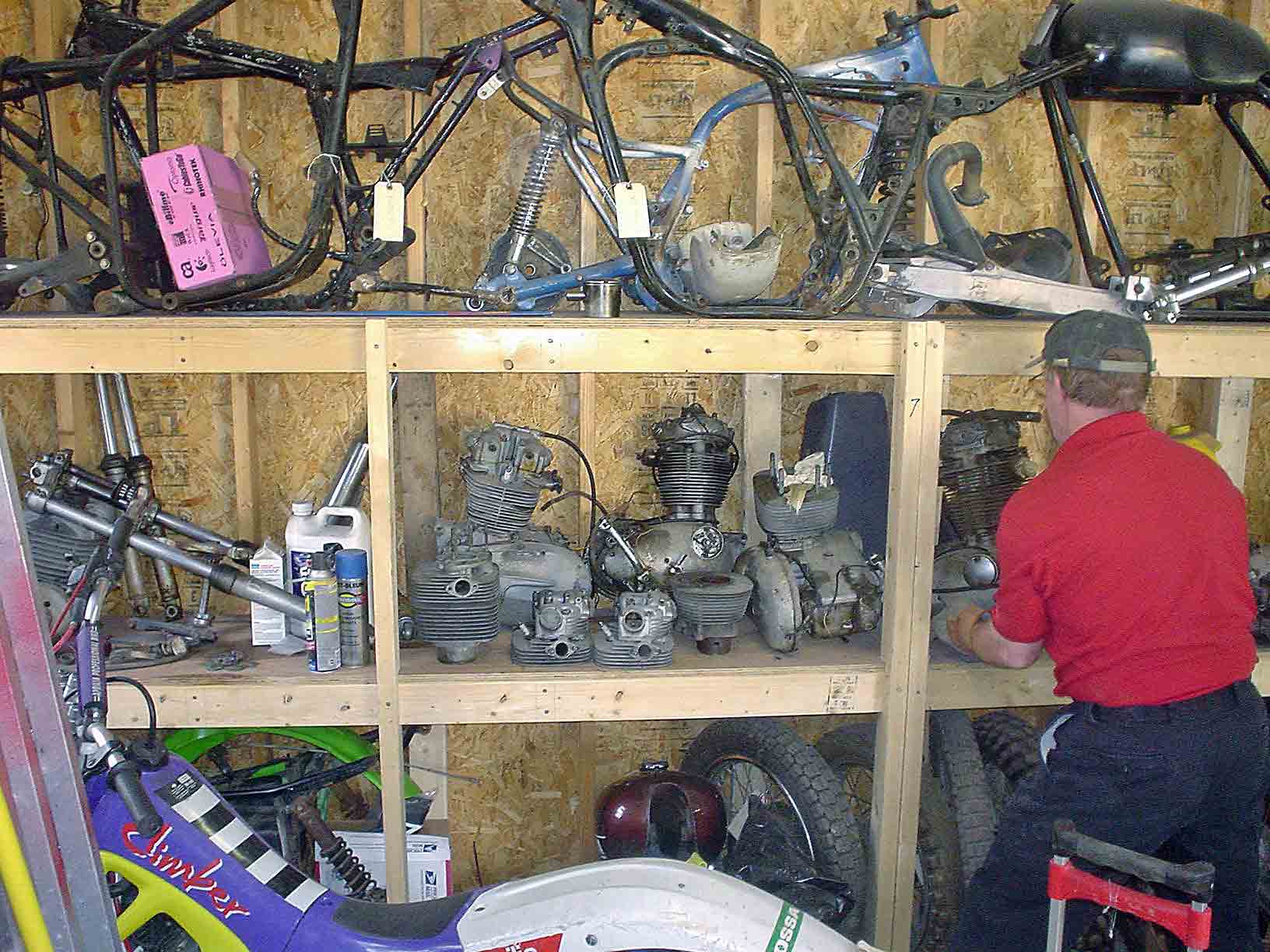 Spare engines and parts get a home on my new shelves. Needless to say the shelves didn't stay this clean for long.